Welcome to the 'Institution'
We are a premier business school, committed to imparting the highest quality of education and corporate exposure to help develop the next generation of global business leaders. We strongly believe business should be viewed in a global perspective and hence our future business leaders will be provided multiple opportunities at the Institution to develop these internationally applicable skills through interaction with highly distinguished faculty, study tours, industry visits, extensive corporate interaction, personality development & corporate communication programmes.
We are a modern Management Institution meant for a modern economy, admitting students from all regions of India and abroad who are passionate about their subject and dedicated to expanding their knowledge in an intellectually stimulating and supportive environment.
Our Programme offers greater freedom and opportunity for advanced academic research, business case studies and consultancies. With success engraved on our Business Management Programmes, our Graduates 'to be' are marked to enter the business world and we know it's vital that they meet the needs of the society and possess the skills that employer's value. That's why we're at the forefront of developing new business-focused programmes enhancing employability in creative organisations.
All our courses are up-to-the-minute, and so are our faculty. Our lecturers are experts in their area of specialization and actively engaged in ongoing research and consultancy with Businesses and Academia from other institutions and universities.
Our team is a mix of diverse individuals coming from different experiences and regions but uniting for the cause of helping transform your potential into longstanding achievement. We encourage you to explore the world of endless opportunities at New Delhi Institution of Management while interacting with some of the brightest minds and creating life long bonds with future business leaders.
Founder
Director's
Message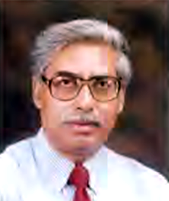 Dr. Manab Adhikary
Ex-Dean, Faculty of Management Studies, Delhi University

Ph.D. (Indiana, USA), M.Phil (Indiana, USA), AEADIP (Boulder, Colorado),
Fulbright Scholar (USA), CZEPECA Fellow (Bucharest, Romania), M.A. (Delhi School of Economics), Delhi University
Founder Director, New Delhi Institute of Management
Business Management programmes at the New Delhi Institution of Management have been initiated with the guiding principle that a sound knowledge of technical and non-technical expertise coupled with the right management acumen, is the key to survival in a contemporary competitive environment.
We aim to deliver excellent academic inputs through our highly distinguished.. read more
Dr. A T K Raman
Ex-Prof. IMT & Ex-VP-M&A, Arcelor Mittal
Ph.D. (USA), M.Phil, PGDMM, B.Tech (IIT, Madras)
Rapid advancements in technology and globalization demand speedy and innovative responses from young managers.
We at New Delhi Institution of Management, therefore, constantly upgrade the skills of our students through business management programmes which have wide spread industry acceptance as evident by the placements of our student managers and success of our alumni.
Since its inception, the Institution has carved for itself a premier position among Management Institutions due to its emphasis on nurturing its students' with skills.. read more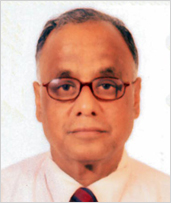 From the
Additional
Director's
Desk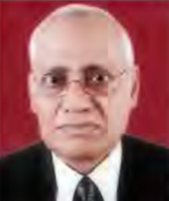 Dr. S.R. Arora
Ex-Principal, Hans Raj College, Delhi University

Ph.D. (Delhi University), M.Sc. (Maths), B.Sc. (Maths)
It gives me immense pleasure to introduce you to the vibrant, enthusiastic and wonderful community at the New Delhi Institution of Management. Our students come from diverse backgrounds but collectively share one goal i.e to become world class business managers.
We, at the Institution believe in the motto 'It does not matter where you come from, it matters what you can become'. This is best symbolized by the Lotus, the seat of the creator and a symbol of wisdom, prosperity and infinite reality.. read more