Founder Director's Message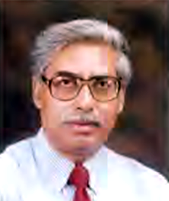 Dr. Manab Adhikary
Ex-Dean, Faculty of Management Studies, Delhi University

Ph.D. (Indiana, USA), M.Phil (Indiana, USA), AEADIP (Boulder, Colorado),
Fulbright Scholar (USA), CZEPECA Fellow (Bucharest, Romania), M.A. (Delhi School of Economics), Delhi University.
Founder Director, New Delhi Institute of Management
Business Management programmes at the New Delhi Institution of Management have been initiated with the guiding principle that a sound knowledge of technical and non-technical expertise coupled with the right management acumen, is the key to survival in a contemporary competitive environment.
We aim to deliver excellent academic inputs through our highly distinguished faculty of national and international repute. The fully updated course curriculum will incorporate the latest developments in the field of business globally and involve a mix of latest pedagogies covering lectures, case studies, business presentations, group projects, field visits, seminars and simulated exercises to provide the students a comprehensive learning environment for professional development.

The special efforts to recruit talented faculty on a national basis and stringent admission procedures to select highly motivated students across the country, ensure a pool of formidable intellectual capital at any given time in the campus. This would facilitate a healthy and dynamic exchange of ideas at the campus to incubate leaders for the corporate world.

Our students are provided with a strong platform to hone their leadership qualities and develop a passion to serve the society, as responsible managers of the corporate world, true to the philosophy of this institution. The institution would undertake all efforts to provide a strong industry exposure to its students through summer trainings, live projects, plant visits and placement opportunities.

Keeping in mind our aim to develop into a management institution of global recognition, I welcome you to be a part of this reputed Institution. I wish you good luck in pursuing your cherished dreams in seeking a career in the world of Management for which your admission to a reputed management institution is a first step.